Sweden & Norway: a brief summary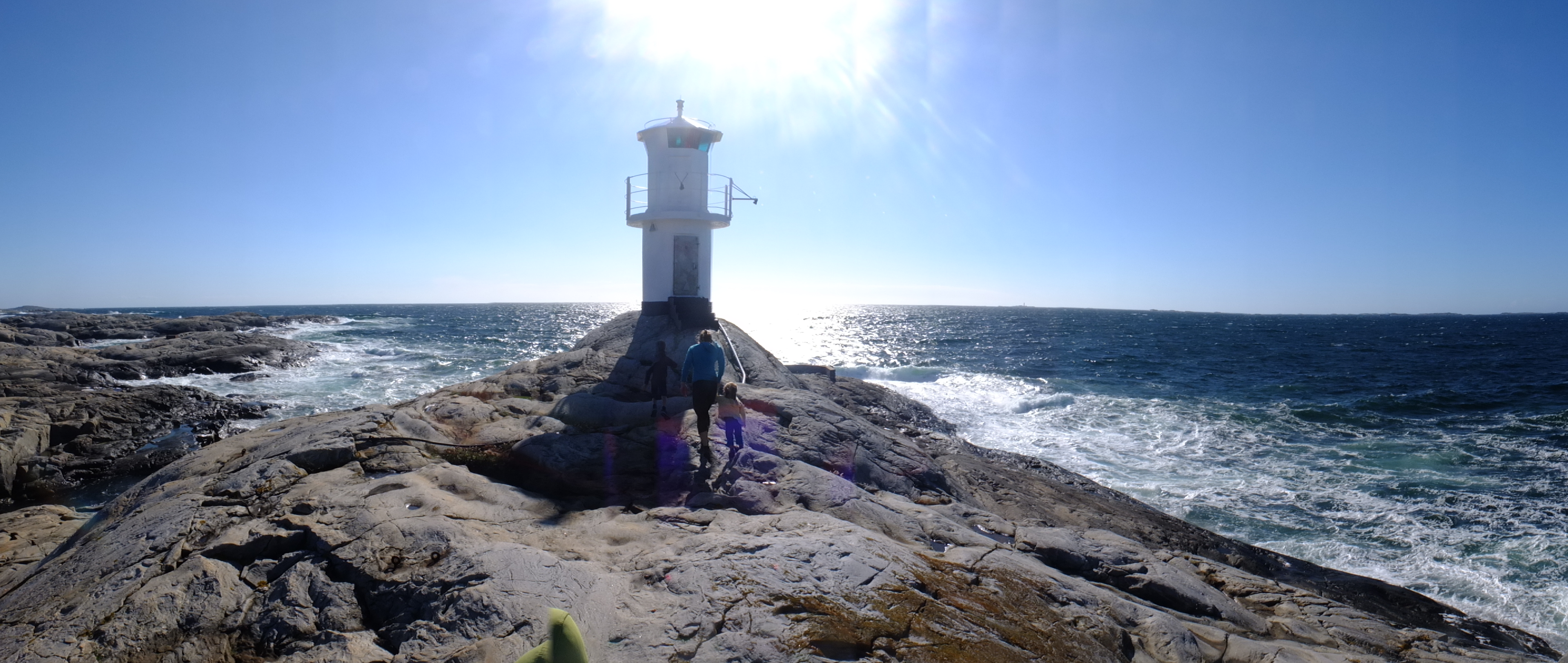 As we just posted our 'Final thoughts'-post, we'll keep this one really brief.
Under "Gallery" you'll find photo albums for Belgium & The Netherlands, Denmark, Norway and Sweden.
After having crossed Denmark a little too fast (we would have liked stay a little longer at some spots like the Teltpladsen, but had to family expecting us along the way) we took the ferry from Hirtshals (DK) to Kristiansand (NO).
Finally, back in Norway. This is the country fell in love with in 1998. Where we got Kjeldebu from. This was somehow the part of the trip we had decided we would take our time to discover the country. Well, to be honest, we have been a little disappointed.
For the Norwegian part of our trip we would be following the North Sea Cycle Route (NSCR). it's the world's longest signed international cycle route, passing through 7 countries around the North Sea. Preparing that bit was easy: it's all pretty well documented and maps are easy to find. But that's about it. Yes, we did have stunning views. And, yes, we did enjoy the very friendly Norwegians. But, as opposed to Denmark, there are no real alternative routes. It felt more like we were cycling as a goal not as a way to enjoy your trip. A Danish cycling couple we met in Drammen and while later again in Frederikstad expressed it really nicely: in Denmark you have a feeling you get to see more, than you would travelling by car. In Norway, well, you might as well go by car if you're cycling for the views (although, see Hemmingway's quote here). Maybe cyclists doing the NSCR want to say 'I have done it!'. But for us, it isn't our goal in travelling, boasting about the 2000 km we cycled. We don't see it as a performance, we have nothing to prove ourselves or anyone else. It's just our way of travelling. Just as natural as going for a walk…
We had also hoped to camp in the wild, like we did in Sweden. But the terrain and the routes we took didn't make it easy. Though we did get tips about sleeping on beaches once we were in Sweden.
Finally, the Southern coast of Norway is where all the Nowegians seem to be during summer, so it was a little too crowded to our likes. Physically, it was pretty challenging: 60m steep uphill – 20m down – 12m up – 70m down – 10m up….all day long.
Before heading to Oslo, we did go in-land along the Telemark Kanalen (after being fed up with the busy coastal roads of the NSCR). Although it wasn't flat (what a surprise), it was much more like Norway we fell in love with 15 years ago…
We headed to Oslo from Lunde by train.
But of course, 5 days of rail works were planned at that time, so we got off in Drammen and cycled the last 60 km to Oslo. Leaving Drammen we had our longest climb on our trip: 250 m elevation. Everybody we asked for advice warned us for this long hill, but actually we found this much less challenging than the first weeks in Norway.
After Oslo, we took the train to the Swedish border, then the ferry to Strömstad. Our first night in Sweden was awful. We arrived at a camping in the woods at 8pm and got a place literally between 2 parked cars. This was not our idea of idyllic camping. The sunset was beautiful, though: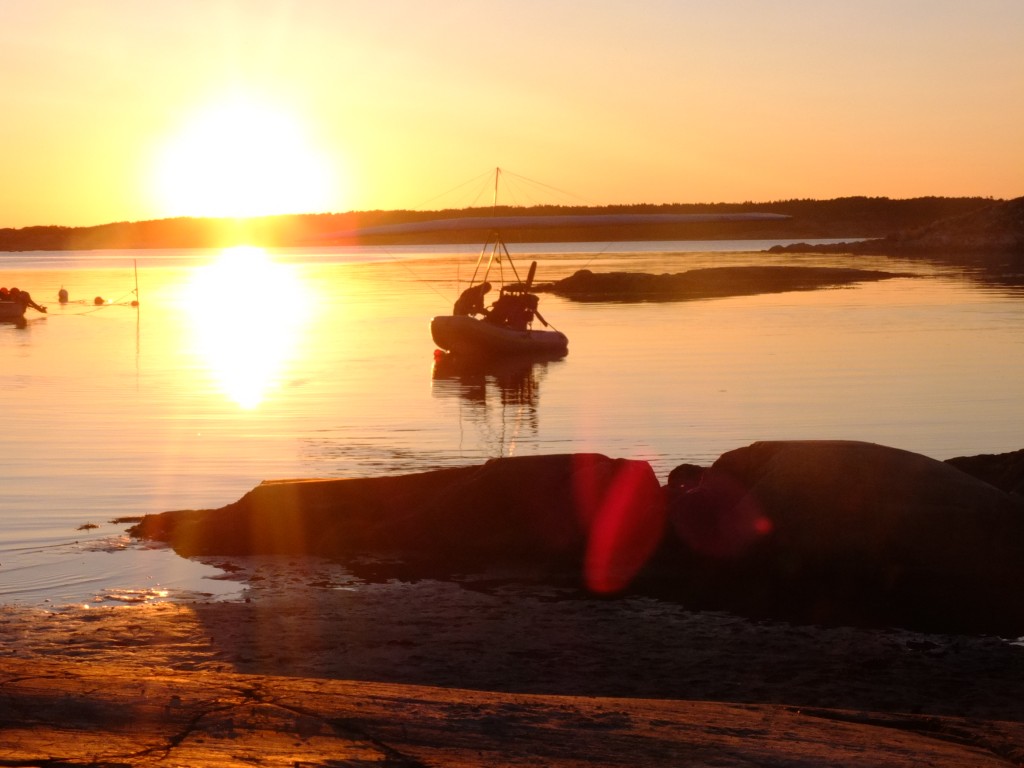 What you don't see on the photo are the 40 people having dinner behind us…
So we decided to go camping in the wild…
We stopped Fjällbacka & made the good decision to stay at a B&B as a thunder storm raged all night. Lonely Planet says:
"Film star Ingrid Bergman spent her summer holidays at Fjällbacka (the main square is named after her). Despite the crowd the tiny town is utterly charming, with i brightly coloured houses squashed betwee steep cliffs and rolling sea. "
After going for a hike on the island Vallön across the bay we said:
"Let's get out of this millionaire's den"
That's when we really went in to the wild. Instead of setting our final goal on Malmö, we decided to go only as far a Göteborg and stay in the Bohuslän area. 2-3 days in the woods, go shopping and back into the wild.
Oh, how we enjoyed it!
That's when we met Peter.
We still joke about having been stalked by a grumpy old German, but we honestly really enjoyed meeting him and would like to thank him for helping us!.
First he filmed us on our way out of Lila Edet.
We exchanged phone numbers and emails.
A few hours later he caught up with us and tipped us about a spot at Lake Hällungen where we had a wonderful time:
And yes, that evening we met him there when he went for a swim with his dog.
And the day after we met again at the lake. He suggested we come to his place as there was a storm coming up, and after that he would take us by car on a nearby island for a walk with the kids and his dog.
Finally we decided to go our own way, off into Svartedalen nature reserve. We didn't have a drop of rain, the storm missed us by a few kilometers: headlines from next day's newspapers showed blown-off roofs, uprooted trees,….
We decided to see the scenic Swedish West coast a last time and stopped for 2 days on Marstrand. Again a spot for the riches, but we enjoyed being on the car free island and get our laundry washed: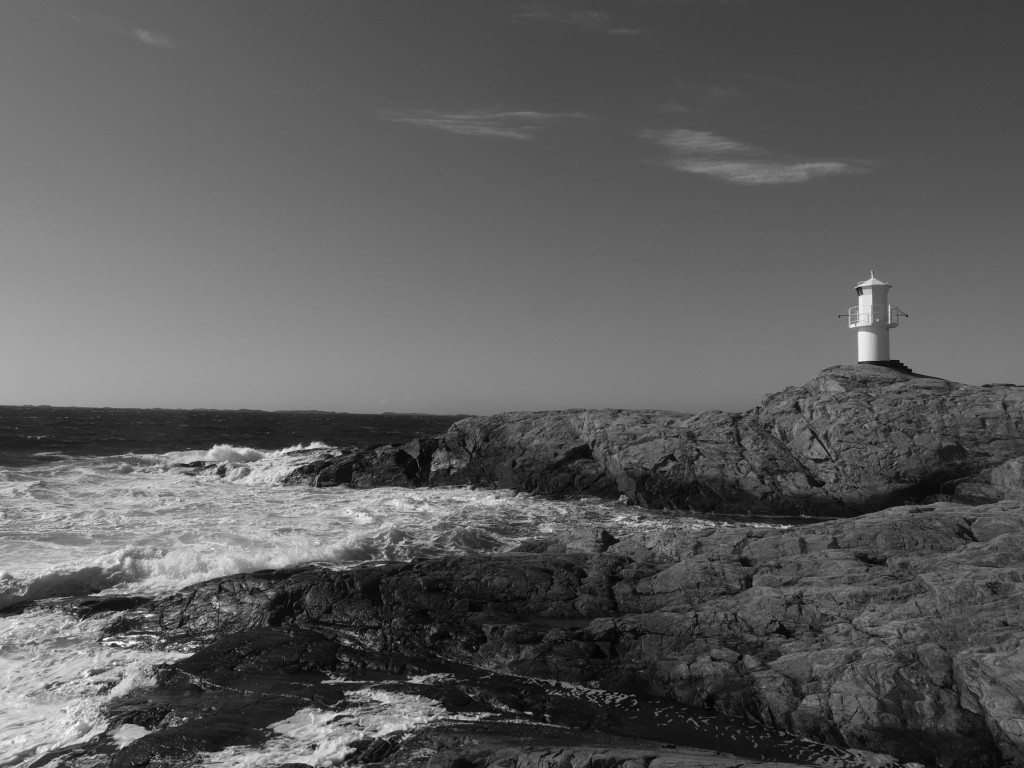 Two days after Marstrand, we arrived at our last Swedish stop: Göteborg. Discovering new cities is always nice if they are cycle and child friendly, which we think is the case of Göteborg.
Guess who we meet at 500m from the youth hostel we were staying: That's right: Peter! 80 km further and 10 days later…
After  3 days we headed back to Copenhagen with the Øresund-train: one of the few cycles-admitted trains in Sweden.