Wear, tear & sun burns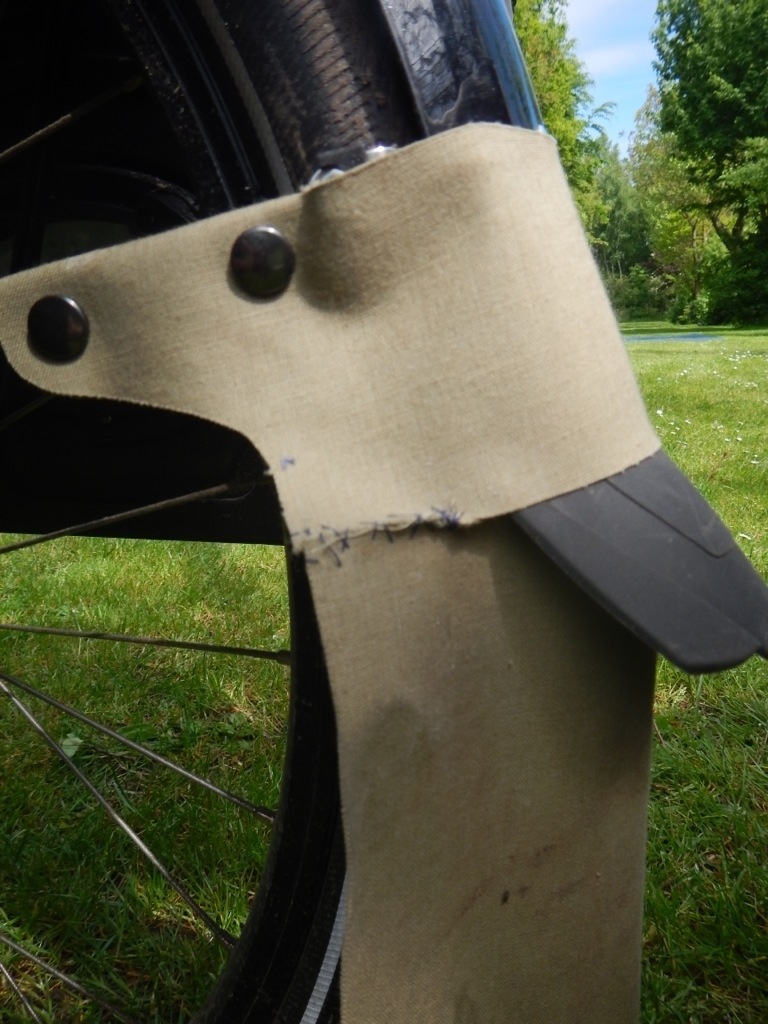 After nearly 3 weeks of wandering around, the first cracks & tears start to appear.
Our first victims were the childrens' shoes on which we've had to sew some seems that had come loose.
Then came the spray-flap that Jonathan had made which prevents water spraying up from the back wheel on to the trailer, getting Nisse soaked after a while. Here also a few hand sewn stitches got it back in place.
In Holland Jonathan broke one of the retaining hooks on a pannier, scraped a whole into the bottom of that same pannier (it's just hanging very low on the front racks of the Pinos) and Dominique broke part of a buckle.
All in the same day.
Luckily, since then, we haven't had a drop of rain, not even a muddy puddle to ride through
WE ARE SO LUCKY WITH THE WEATHER.
Over night, coming from Holland, we gained 10-15°C. We did have some fresh northern wind on our first Danish leg from Copenhagen to Roskilde, but that was it.
After a quite some time without breaking any parts, Jonathan managed somehow to rip a hook out of the back of a pannier: riding through high grass he hit a wooden fence pole.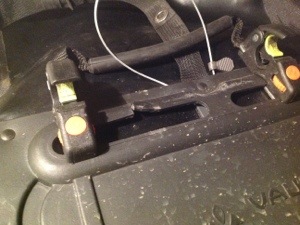 Again, we are so lucky with the weather. And as we hadn't quite expected this weather, we left the big tube of sun cream in Brussels.
We also didn't really feel the sun as it has been windy. So on our second leg (Roskilde-Holbaek) Dominique got a sun burn on her left arm and Jonathan on his left foot (wearing sandals).
Yes, it is silly. But, as it turns out, we are travelling aproximately either West around noon or North in the afternoons. So now it's an extra layer of cream on our left sides!