Lice Alarm!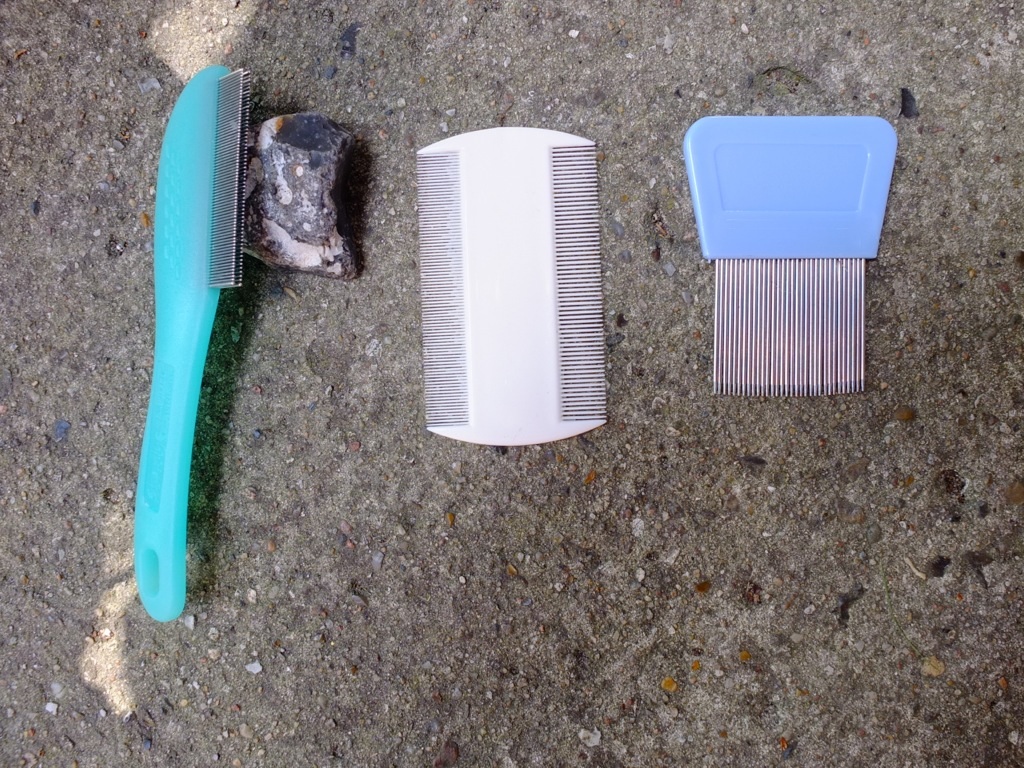 A few days ago, in Ebletoft, we had the pleasure to discover we brought some pets on our tour. They don't weigh a lot, we don't need to feed them, but they are pretty itchy. They have been travelling on the heads of Dominique, Miro, Smilla and Nisse.
Have you ever thought about how to get rid of them while camping? We neither.
No problem, go to the pharmacy, book a room in a hostel to use the shower and that's that. Isn't it?
Well, no luck: the hostel is fully booked, all the B&B's too. So camping after all , on a 'Teltplads' (more on these in another post) with a toilet and one tap with cold water. Nisse was lucky she was being treated in the evening sun, but for Miro and Smilla it was already a little colder and Dominique that was at midnight. This is the result:
The photographer of this picture was also sleeping at the 'Teltplads'. He was there for a wedding…which explains why we couldn't find a place to sleep.
No helmets for a few days until we're sure that we got rid of them.
By the way, we have tested 3 licecombs for you:
– The patented Nicomb2 with double metallic row of teeth
– The double sided plastic one with wide and narrow gaps
– The classic metallic one with long teeth.
The results are clear: Plastic is rubish, Nicomb2 gets some out. For a better result, stick to the original. Feel free to contact us for a full test report (50 € + P&P, Thank You).